Personnel and payroll outsourcing
Personnel and payroll entrusted to PKF is a guarantee of confidentiality and a service tailored to your needs
People create success, which is why employees are such an important part of your organization. Our task is to provide you with a personnel and payroll service tailored to your needs.
The reliability and timeliness of the service will ensure the security of your business and the comfort of employees and managers. We provide advice on employee matters, support in choosing the right payroll management system and in settling working time.
Cooperation with us will give you the opportunity to focus on developing your own core business.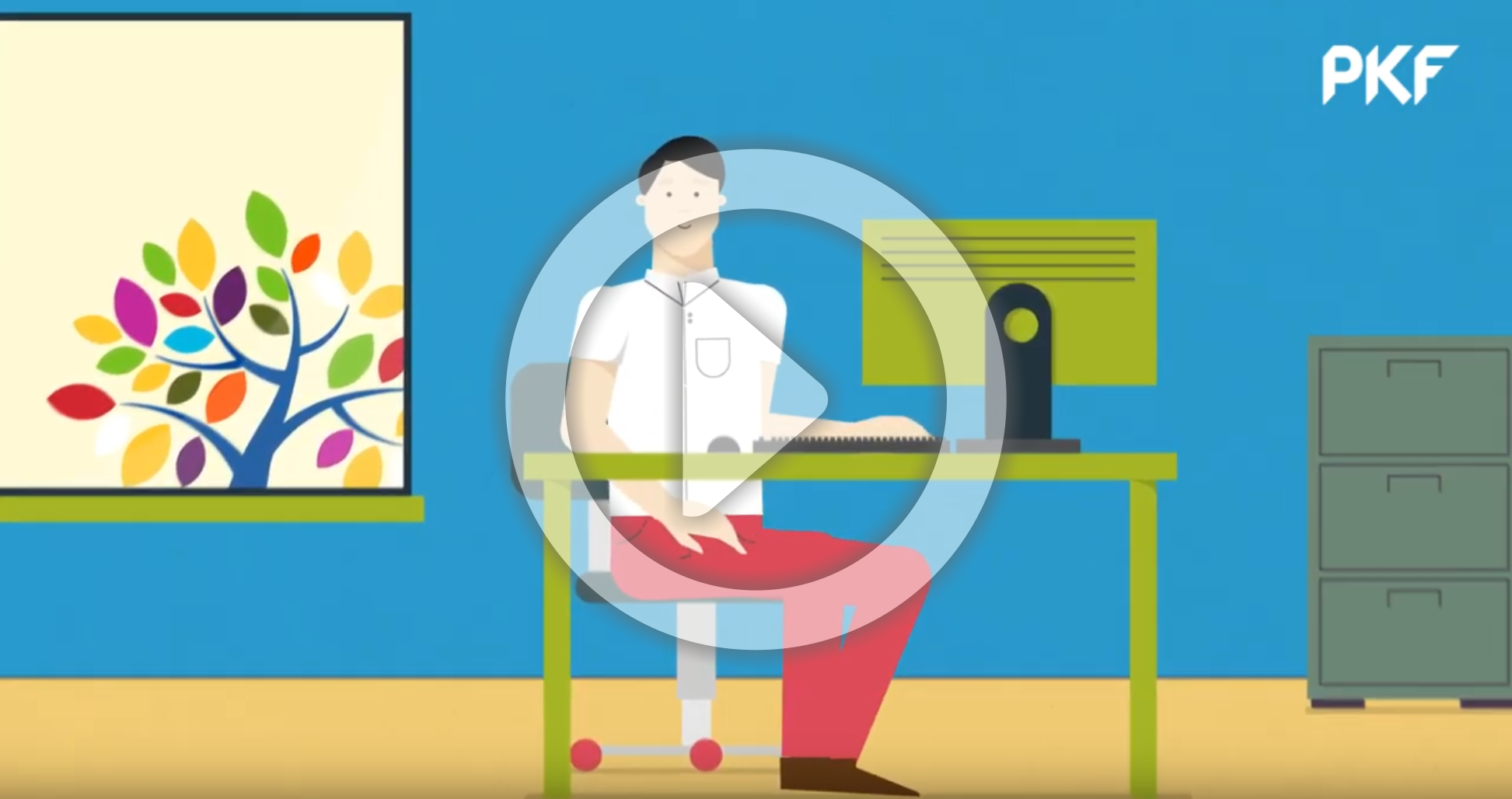 As part of the Personnel service we offer:
full personnel administration,

preparing reports for the needs of the Central Statistical Office,

consultancy and development of regulations related to the work relationship: work regulations, remuneration, Social Security Fund, job descriptions and others,

day-to-day advice on payroll issues, including the obligations of the employer arising from the provisions on health and safety at work, Social Insurance Fund, Social Security Fund and the Labor Code,

preparing personnel reports dedicated to the client's needs.
As part of the payroll service we offer:
registration and updating of employee data in ZUS,

calculation of employee remuneration for various types of employment, including foreigners,

servicing bills for civil law contracts,

preparation of settlements, declarations and reports for the needs of ZUS, US, GUS, PFRON in accordance with the requirements of Polish law, including their delivery to the relevant tax offices, employees and management of the client,

operating the ZUS PUE portal,

making transfers regarding remuneration,

representation before authorities and support for fiscal control, control of the National Labor Inspectorate or ZUS,
preparation of reports meeting the client's needs,
preparing automated files with payroll data to be read into the client's accounting systems, including division into various projects / cost centers,
reviews of the correctness of calculations and payroll.
In addition, we can offer:
Support in the implementation of Employee Capital Plans, as well as full ongoing support of the program, including calculation of PPK contributions and mandatory reporting to financing institutions,
Electronic circulation of employee matters based on our proprietary solution - the PKF Agility platform, more about processes Tutaj (hyperlink to https://pkfagility.pl/)
Access to dashboards and the E-employee application,
Tools for management reporting (among others: BI tools),
Consulting in the field of management accounting, optimization of internal processes and controlling, including regarding employee and payroll matters,
Personnel and payroll audits.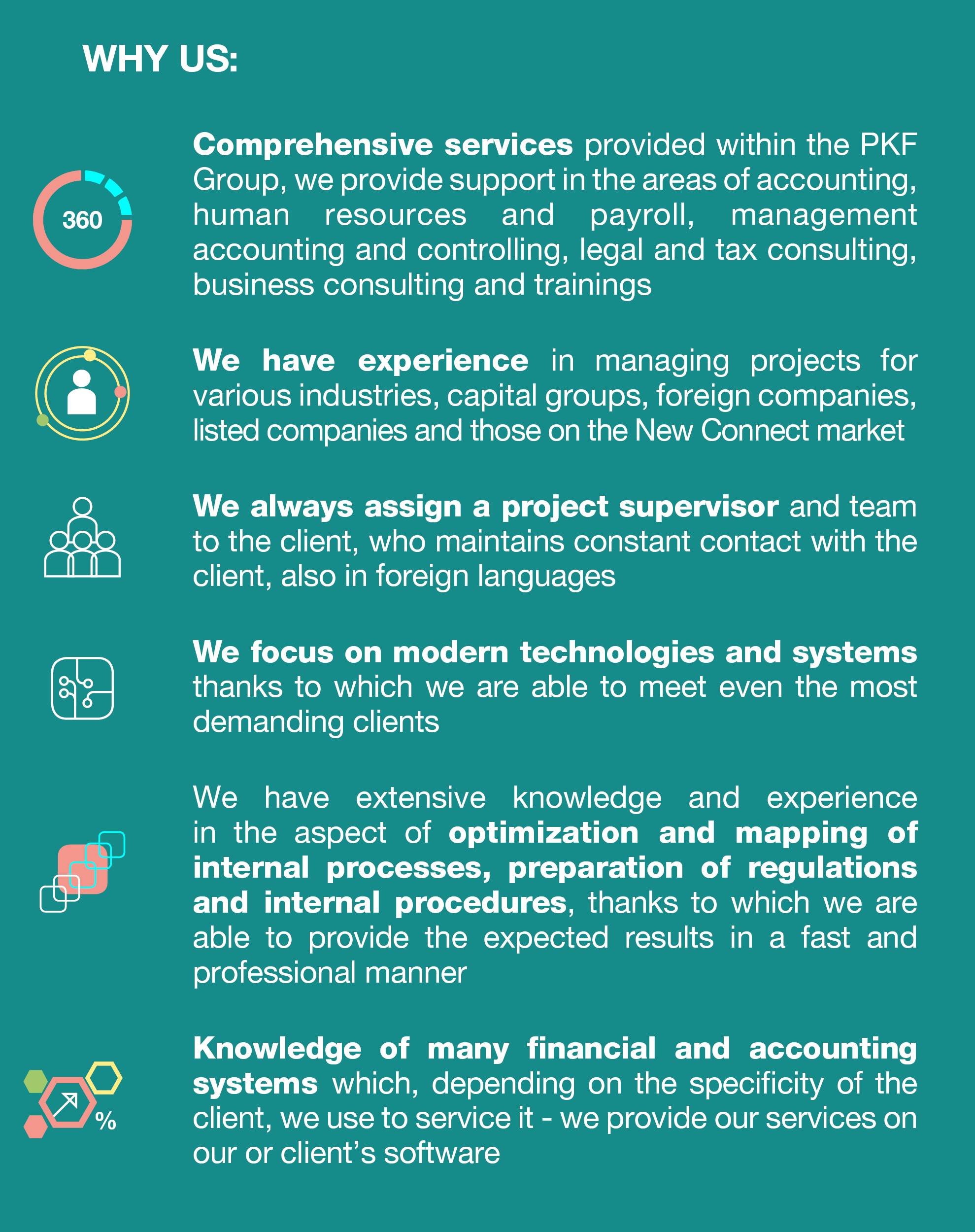 Contact our experts:
If you have any questions or concerns - please contact us.