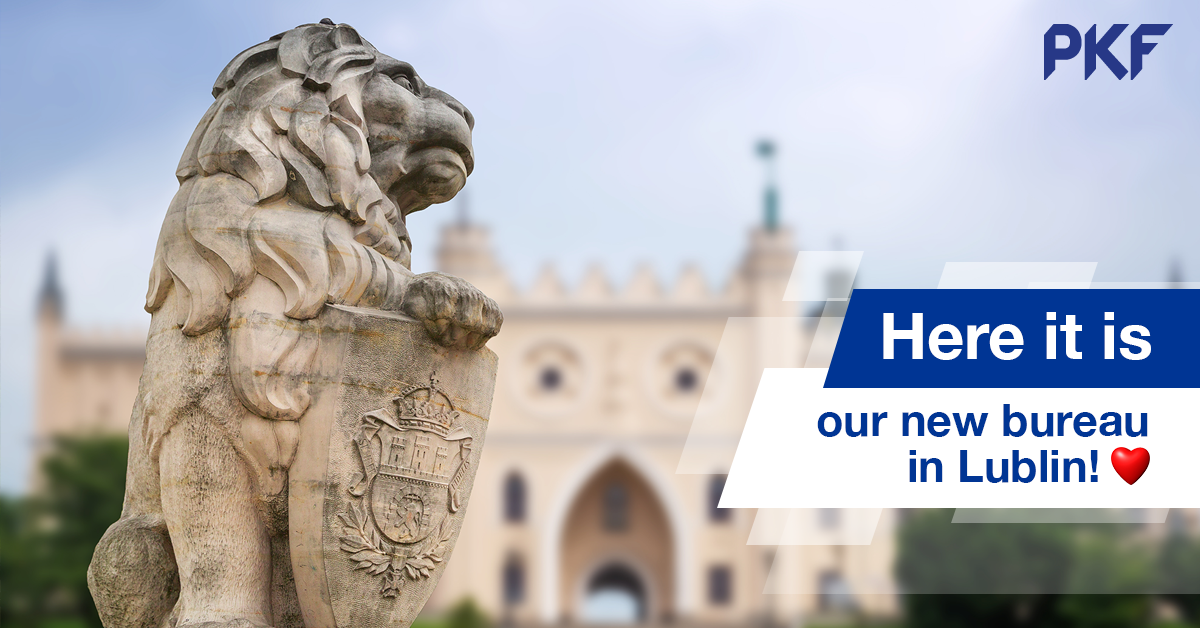 We are happy to announce that we have opened another, already the eighth branch of PKF in Poland - an office in Lublin!
Are you running a company or establishing a partnership? Regulations, legal and accounting formalities do not allow you to concentrate on strategic planning and company development?
Contact us!
Our new office is located at 4A Lipowa Street on the second floor.
In the new location we provide outsourcing services for accounting, human resources and payroll. We also plan to develop our other business lines.
Looking forward to working with you!
Contact with Us
PKF News
News, alerts, and events - Useful, last-minute information.
Wypełnienie pola oznacza wyrażenie zgody na otrzymywanie komunikacji marketingowej. Administratorem danych jest PKF Consult Sp. z o.o. Sp. k. ... więcej
Dane będą przetwarzane w celu kierowania komunikacji marketingowej promującej usługi podmiotów z Grupy PKF Consult. Więcej informacji na temat przetwarzania danych osobowych, w tym przysługujących Pani/Panu prawach oraz dane kontaktowe Administratora znajduje się tutaj
Thank you for your trust! Your address has been saved in our database.