17.03.2020
COVID-19 entrepreneur's business essentials
Facing this new reality, our experts want to help you find Your way in the daily changing legal and economic situation. To this end, we develop the most important informations that will help you run your business.
Due to the threat and scale of the SARS CoV-2 virus epidemic in Poland, employees of the PKF Consult Group have taken a number of actions to ensure the constant implementation of all services for our clients. Taking care of our and Your safety - all PKF experts are available to You remotely. We implement our services and projects without any obstacles while maintaining the highest standards of security and data confidentiality. Our IT systems and tools operate without access interruption. We remain invariably/constantly at your disposal, offering support in this complex business situation.
We encourage You to contact our experts!
Prepared by PKF Experts - entrepreneurs toolkit: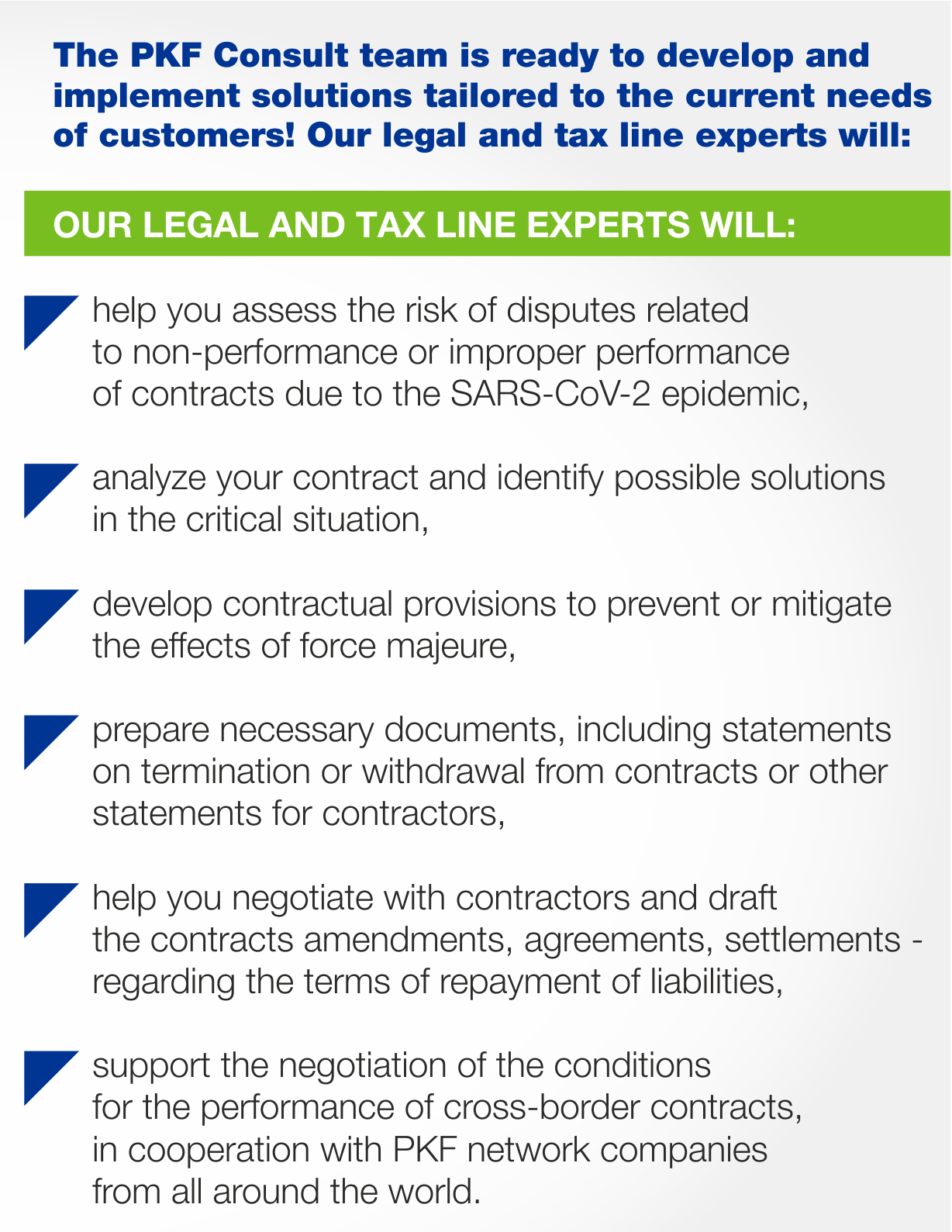 If you have any questions or concerns - please contact us.