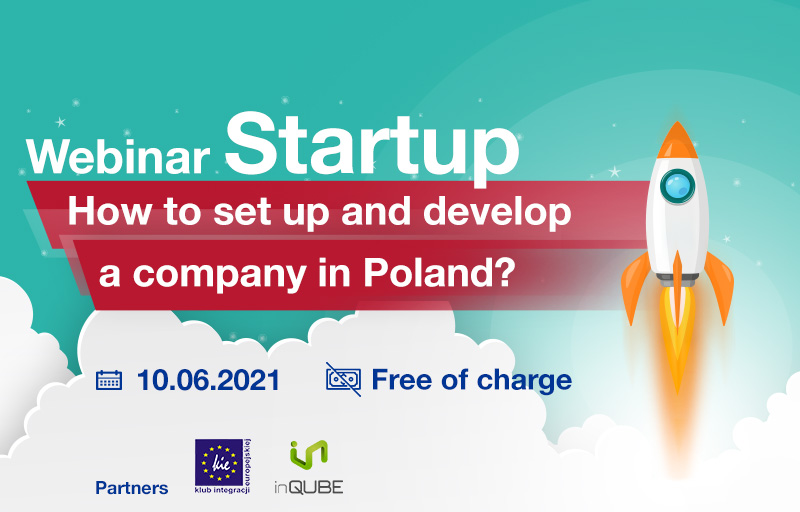 Our experts will cover these and other topics:
Available forms of running business in Poland
Applicable accounting, tax and legal issues
Available tools and technologies for easier setting up and running a business
Do you have a business idea?
Do you want to start a business and you don't know where to start and the amount of formalities scares you?
Are you worried that you do not know all the financial or legal consequences of your decisions?

Program:
Webinar starts at 12:00
Forms of business available in Poland – general overview.

How easy it is to set up the most popular company among foreign investors – a limited liability company?

Is starting a business in Poland possible with COVID-19-related restrictions in travelling?

Taxation in Poland - which legal form of business is the most tax-advantageous? Comparative analysis (CIT I VAT).

Tax incentives in Poland.

Short overview of legal regulations regarding employment in Poland.

Responsibilities related to HR and payroll services in Poland.

Bookkeeping in Poland.

Management accounting.

Tools and technologies.

What to look for when choosing an accounting office?

Additional Q&A session
Planned ending at 13:30
Partners: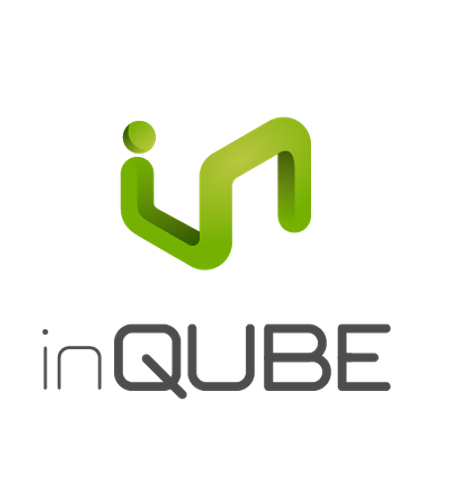 Lecturers:
Anna Stankiewicz

Proxy, Director of External Accounting
Graduate of the Poznań University of Economics and Business. She has passed state examinations for the licence of an expert auditor in bookkeeping, finances, cost accounting, management accounting, and tax law. She has experience in accounting gained during 8 years of work in the General Audit Department of the EY company. She has considerable experience in reviewing and examining financial statements drawn up in accordance with the Polish Accounting Act and IFRS and in the implementation and running of other projects related to bookkeeping.


Marta Juskowiak

Attorney-at-law, Law and Taxes Project Manager
She is connected with PKF Consult Group since 2016. An attorney-at-law entered on the list of attorneys-at-law at Poznań Bar Association, a graduate of law at the Law and Administration Faculty of Adam Mickiewicz Univeristy in Poznań, as well as Accounting and Tax postgraduate studies at the University of Economics in Poznań,. At the moment she is in the process of obtaining the title of LLM in International Commercial Law. Her professional experience involves providing legal assistance to business entities. She specializes in civil and commercial law, in particular in drafting and commenting on commercial contracts, providing advice in commercial law, including establishment of companies, as well as M&A procedures.


Agnieszka Chamera

Partner, Tax Advisor No 10220
A lawyer, a licensed tax advisor with extensive experience in tax advisory and consultancy on business transformations, as well as the performance of due diligence analyses. Ms. Chamera conducts compulsory training for statutory auditors in law and taxes, organised by PKF Consult.

Downloads
Contact with Us
PKF News
News, alerts, and events - Useful, last-minute information.
Administratorem Pani/Pana danych osobowych, w zależności od przedmiotu zapytania ofertowego, będzie PKF Consult Sp. z o.o. Sp. k., PKF BPO Sadowska – Malczewska Sp. z o.o. Sp. k., PKF Tax&Legal Chamera Orczykowski Sp. k. lub Consult Sp. z o.o., wszystkie z siedzibą przy ul. Orzyckiej 6/1B, 02-695 Warszawa. Pani / Pana dane będą przetwarzane w celu obsługi zapytania ofertowego stanowiącego przedmiot uzupełnionego formularza. Uzupełnienie informacji oznaczonych jako fakultatywne stanowi zgodę na przetwarzanie Pani / Pana danych osobowych, wyrażoną poprzez jednoznaczną czynność potwierdzającą. Zgodę można wycofać w dowolnym czasie. Wycofanie zgody nie wpływa na zgodność z prawem przetwarzania dokonanego przed jej wycofaniem. Dla celów dowodowych Administrator prosi o wycofywanie zgody drogą pisemną na adres siedziby Spółki lub elektroniczną pod adres iod@pkfpolska.pl.Więcej informacji na temat przetwarzania danych osobowych, w tym o przysługujących Pani / Panu prawach oraz o danych kontaktowych Administratorów, znajduje się w naszej Polityce Prywatności.
Thank you for your trust! Your address has been saved in our database.>
Why PKF?
200
Experts including: auditors, tax advisors, attorneys-at-law, financial analysts, certified accountants