Webinar "Start Up" - 12.05.2021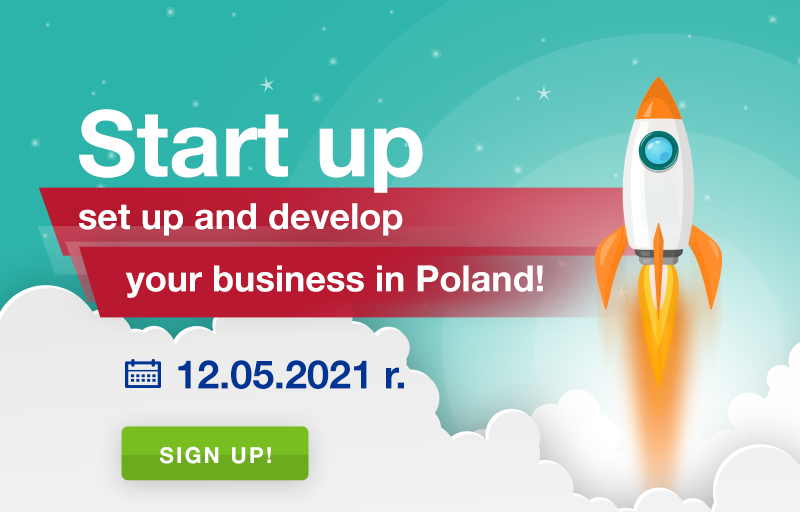 About webinar
Do you have an idea for a business?
Do you want to start a business and you don't know where to start and the amount of formalities scares you? Are you worried that you do not know all the financial or legal consequences of your decisions?
Our experts will answer these and other questions.
You will learn about the available forms of running a business on the Polish market. We will also guide you through the applicable accounting, tax and legal issues and present the available tools and technologies that will make it easier for you to set up and run your business.
Program
Forms of business available in Poland – general overview
How easy it is to set up the most popular company among foreign investors – a limited liability company?
Is starting a business in Poland possible with COVID-19-related restrictions in travelling?
Taxation in Poland - which legal form of business is the most tax-advantageous? Comparative analysis. (CIT I VAT)
Tax incentives in Poland.
Short overview of legal regulations regarding employment in Poland
Responsibilities related to HR and payroll services in Poland
Bookkeeping in Poland
Management accounting
Tools and technologies
What to look for when choosing an accounting office