Outsourced accounting cuts down operating costs. We save your time and money.
Accounting outsourcing


Through ongoing accounting and tax consultancy, support in organizing business processes, providing reports and analyzes, we try to be an impulse to make the right management decisions.
We create unique solutions for non-standard situations for our clients. Cooperation with us will give you the opportunity to focus on developing your own core business.
In response to the needs and requirements of our clients, we always adapt the service package to the needs and requirements of an organization.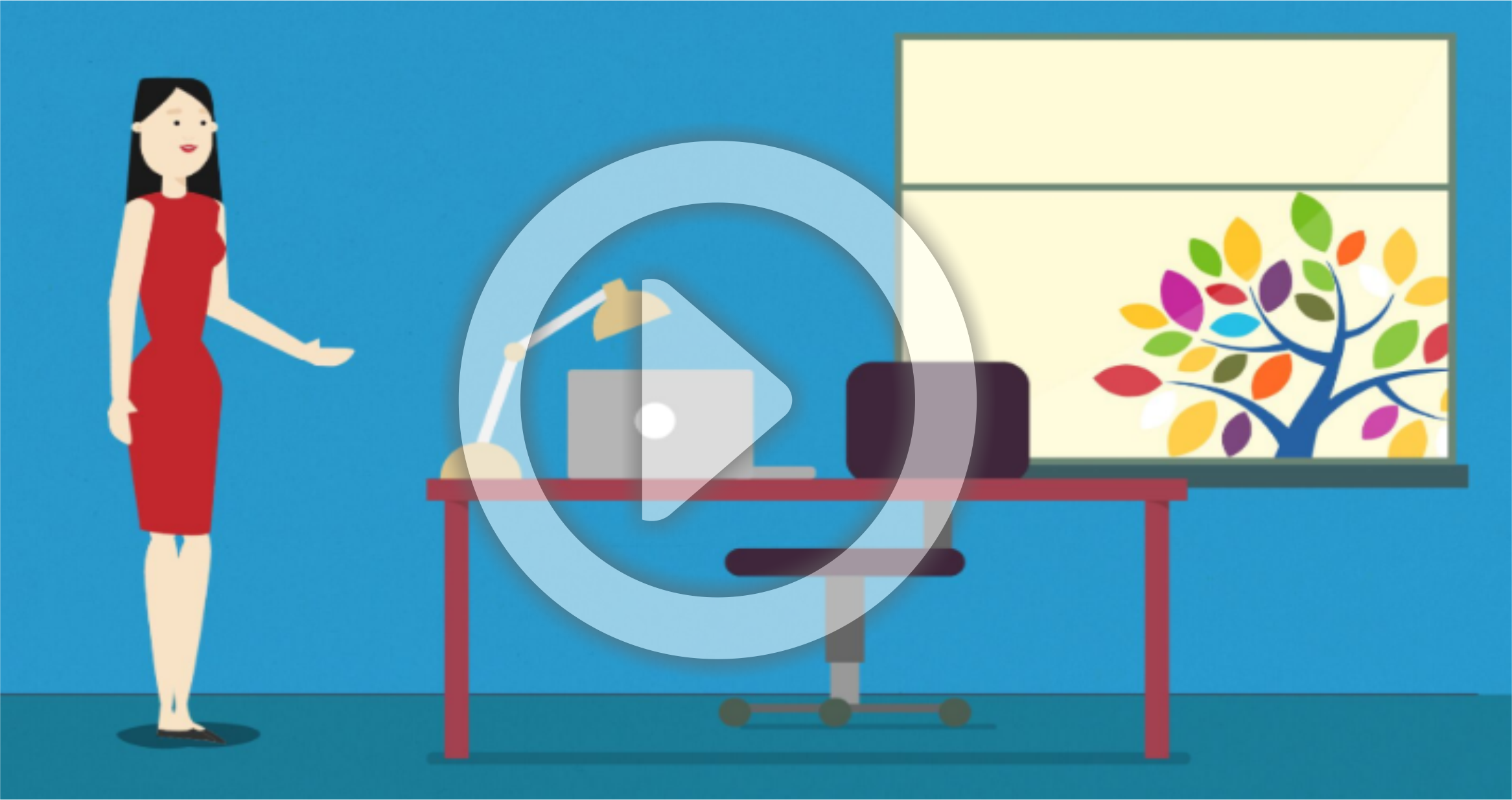 Our accounting and reporting outsourcing offer includes:
Comprehensive bookkeeping based on:
- the Accounting Act (UoR) and tax regulations,
- international accounting standards (including: IAS, IFRS, GAAP),
- other regulations required by the client,
Accounting supervision,
Designing and organizing accounting processes,
Review of accounting books and removal of arrears in accounting records,
Calculation and preparation of tax returns, ZUS, GUS, NBP, Intrastat and others,
Preparation of JPK files,
Preparation of consolidation for unit and consolidated packages for parent entities
Preparation of consolidation and compilation of financial statements,
Customer representation before Tax Offices and other state institutions, both current and during audits,
Preparation of management reports and financial analyzes based on the needs and specificity of the client,
Support / care for controlling processes,
Current tax consultancy,
Customer online banking support / service,
Archiving of documents.
In addition, we can offer:
Electronic circulation of cost documents and employee matters based on our proprietary solution - the PKF Agility platform,
OCR and validation of cost invoices,
On-line access to accounting books and to tools for management reporting (including BI tools and dashboards).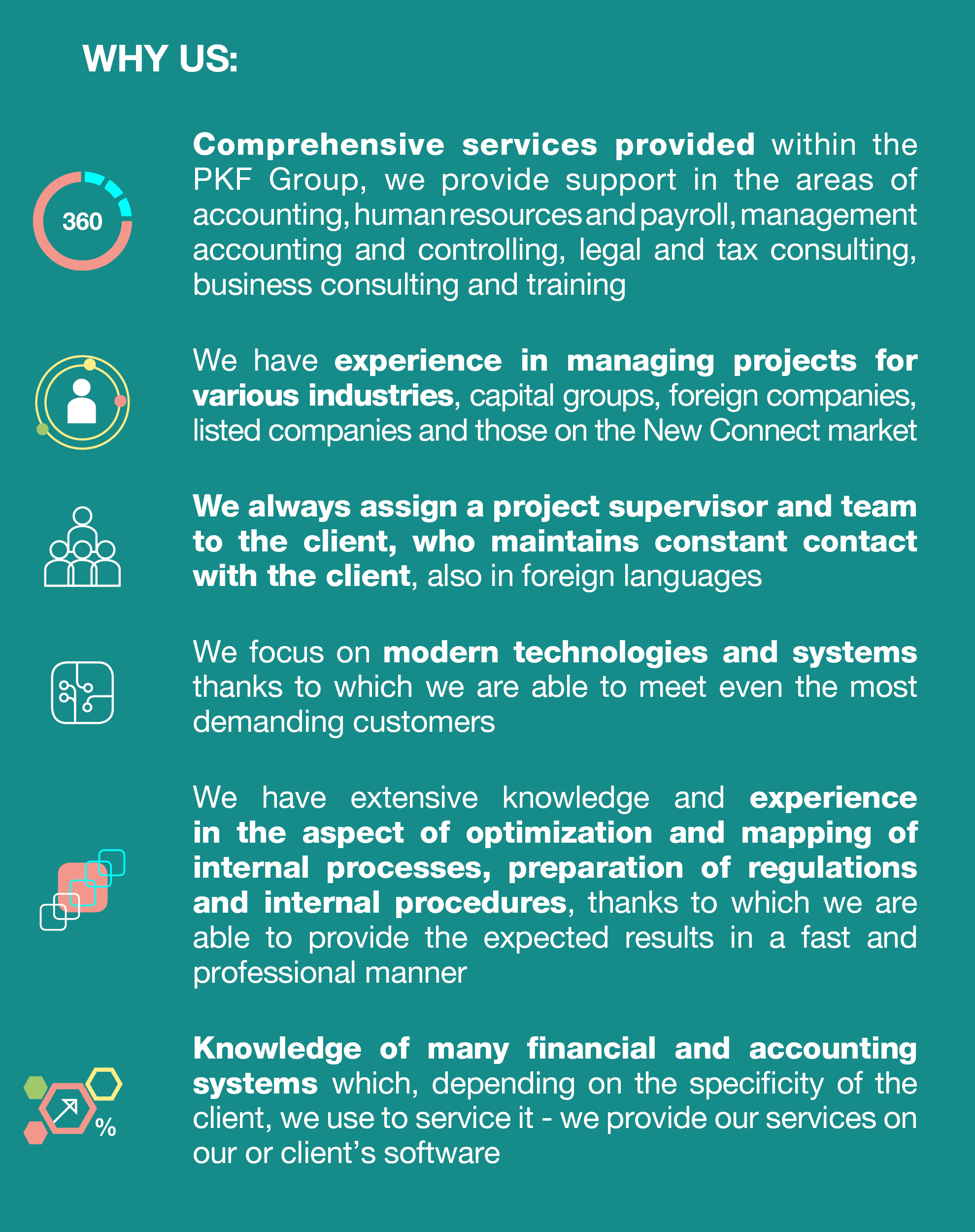 Contact our experts:
If you have any questions or concerns - please contact us.