HR and payroll outsourcing with electronic workflow
We will provide you with HR and payroll services using innovative solutions such as: the PKF Agility platform, a selected personnel and payroll system and Jet Reports business reporting and analysis tool.


The combination of personnel and payroll services with the use of electronic processes on the PKF Agility platform allows you to optimize costs through more effective human resource management, automation and standardization of personnel processes. The use of such a solution will enable constant access to data about employees, their employment history, absences, unused leave, validity dates of occupational medicine examinations, health and safety training, or the employee's assigned property. By combining personnel and payroll services with the processes on the PKF Agility platform, you will be sure that the approval processes will be directed to the right people in accordance with the granted authorizations. The PKF Agility platform ensures compliance of the processes taking place in the organization with the law and internal regulations of the company, such as e.g. the remuneration regulations or organizational regulations. The processes available on the platform facilitate the allocation of tasks to the appropriate departments and people in the organization, thanks to which employees will always be informed on time and ready for changes regarding human resources in the organization.
As part of personnel and payroll services we offer, in electronic form, access to such processes as:

* By clicking on the selected process - you will be redirected to the website fully devoted to the PKF Agility platform and a full description of the selected process.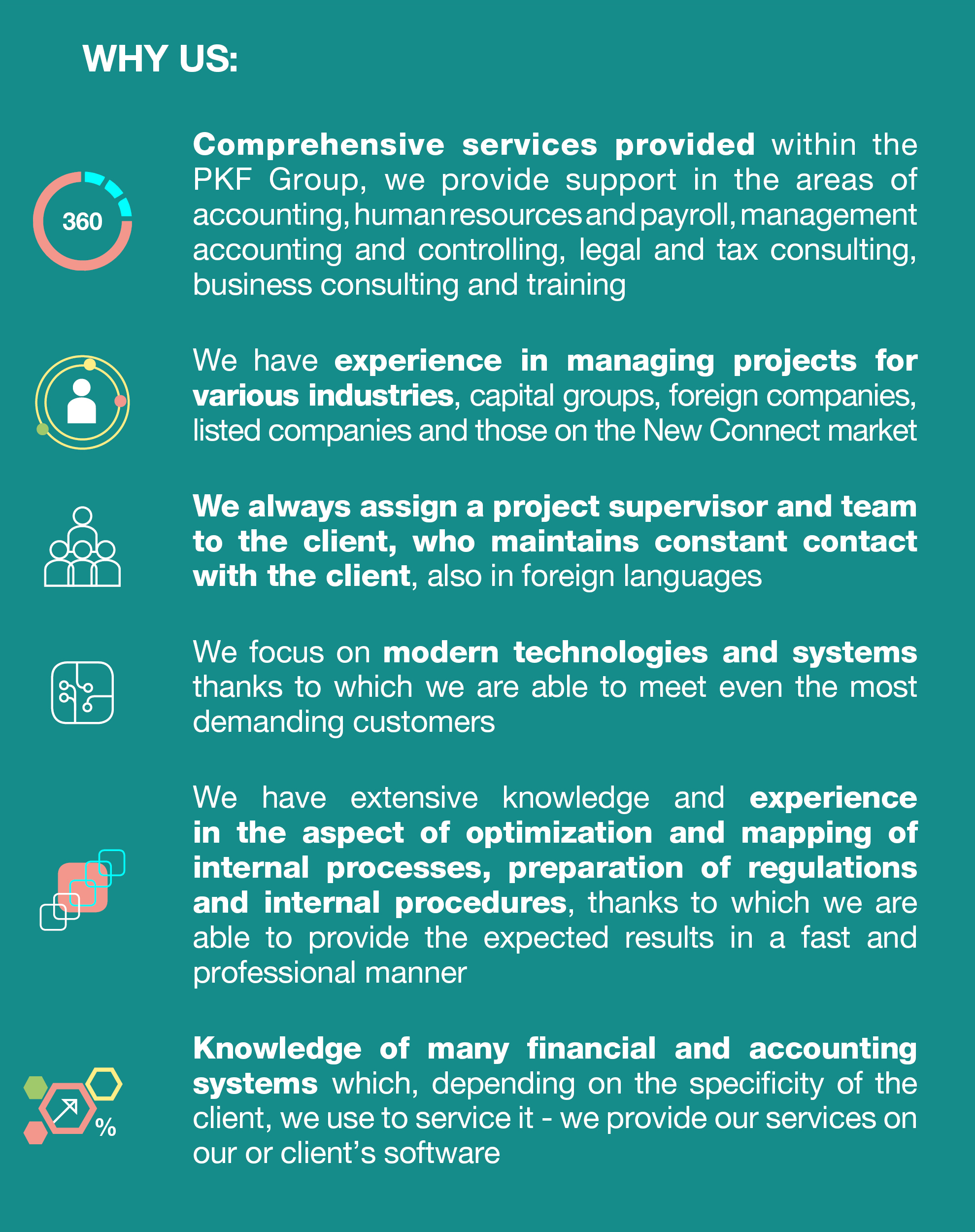 Contact our experts:
If you have any questions or concerns - please contact us.