Accounting outsourcing with electronic financial flow
We will provide you with bookkeeping services using innovative solutions such as: PKF Agility platform, selected financial and accounting system, business analysis and reporting tool - Jet Reports.


It is a combination of bookkeeping services using electronic processes on the PKF Agility platform. This solution allows you to optimize costs, automate and standardize processes in your organization. Thanks to the integration with the financial and accounting system, you have constant control over what is happening in your company, and the financial data is updated on a regular basis. On the other hand, the use of decision algorithms will ensure the security of acceptance processes, which will go to the right people in accordance with previously granted authorizations. The systems we propose will allow you to save time of employees in your organization by accelerating and facilitating work related to, for example, settling business trips or communicating with the accounting office regarding access to booked cost documents.
As part of bookkeeping services, we offer access in electronic form, among others. for processes such as*:

* By clicking on the selected process - you will be redirected to the website fully devoted to the PKF Agility platform and a full description of the selected process.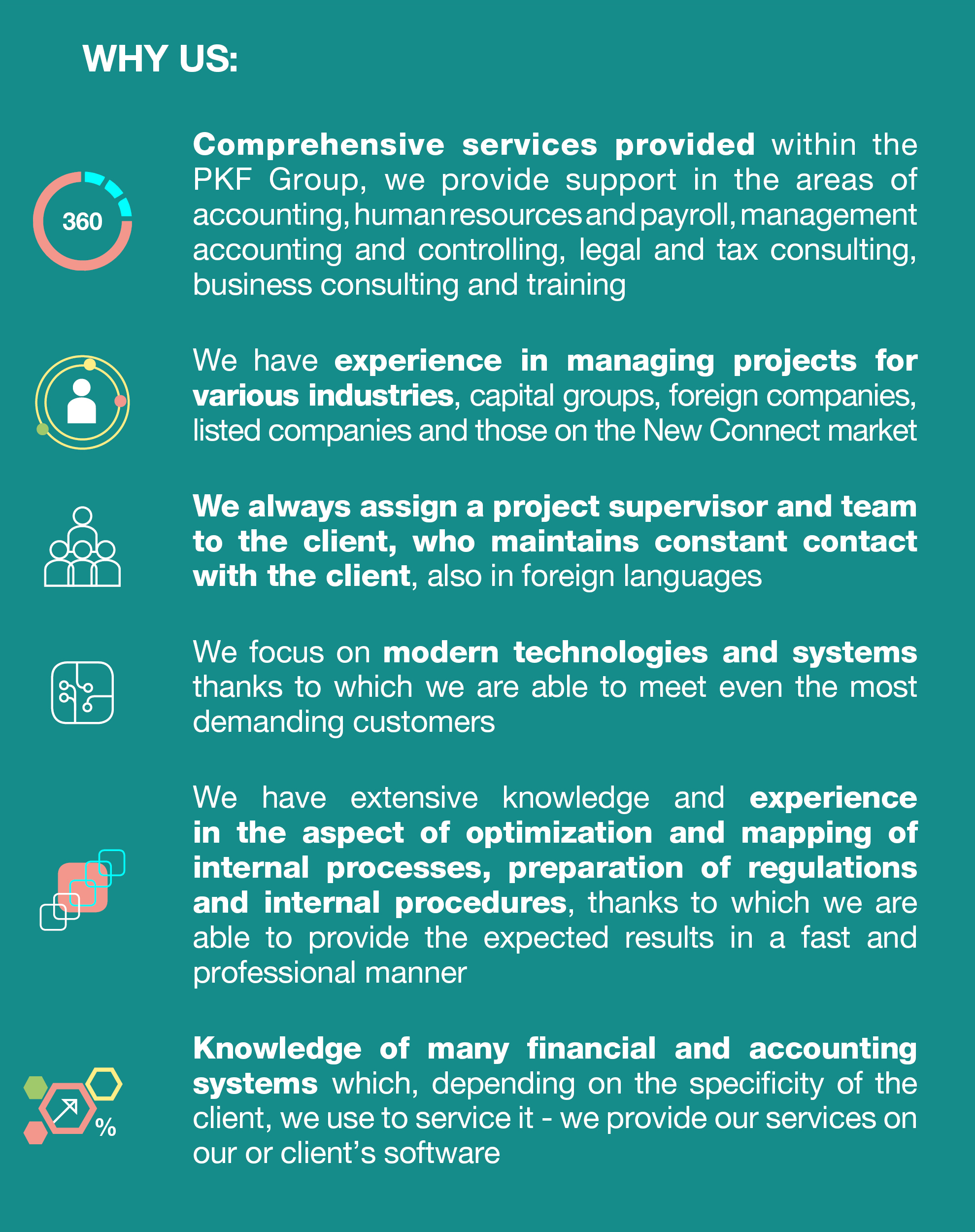 Contact our experts:
If you have any questions or concerns - please contact us.