PKF Poland in the forefront of audit firms in Poland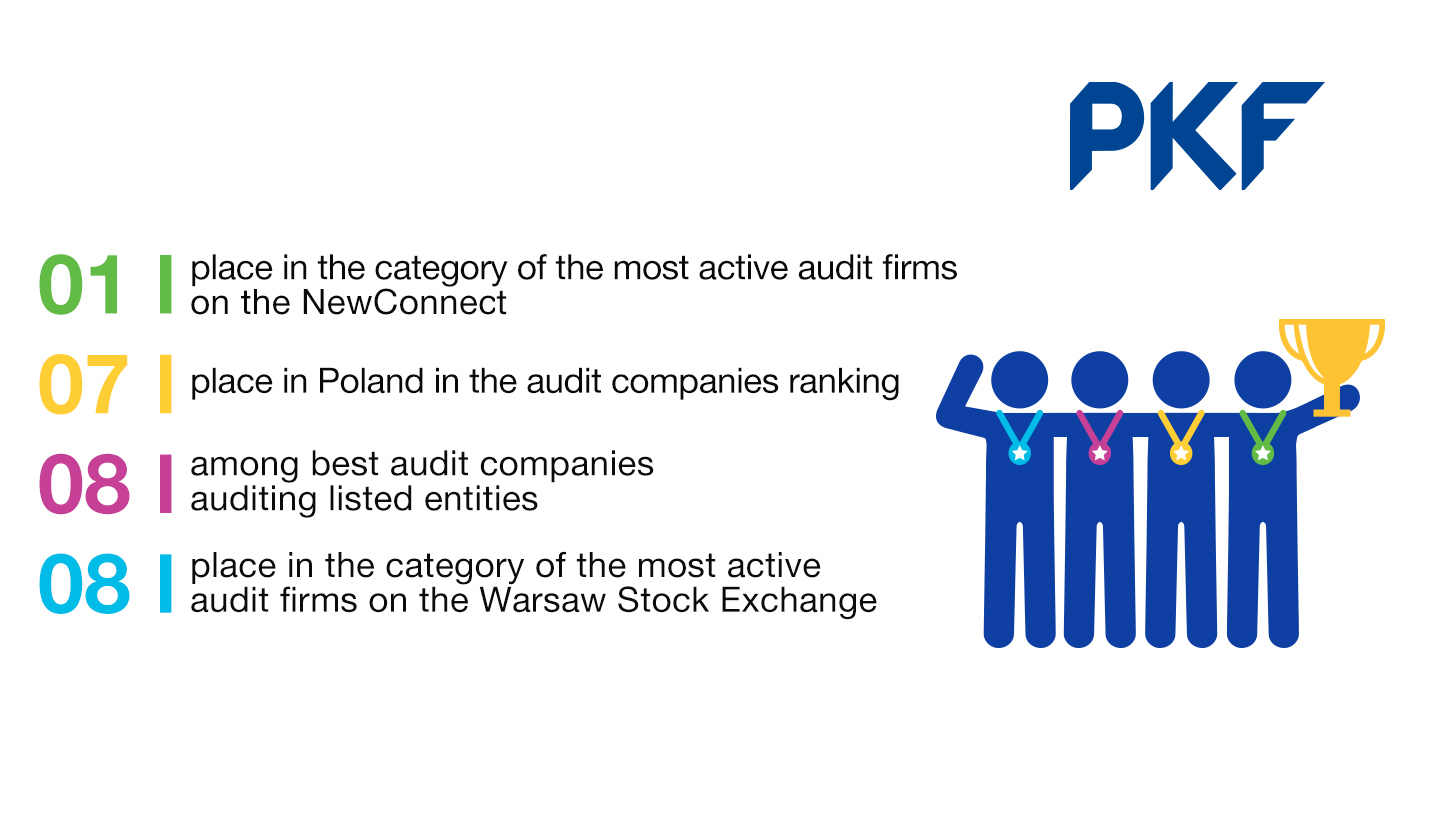 We are very pleased to announce that PKF Consult Group (PKF Poland) ranked 7th in the latest "XVIII ranking of the best audit companies of 2018" (published on the 12th of April 2019), confirming at the same time its strong position on the auditing market in Poland. The ranking was prepared by the daily polish newspapers "Rzeczpospolita" and Gazeta Giełdy i Inwestorów "Parkiet".
According to the criteria of the most active audit firms on the NewConnect (WSE alternative trading system) market in 2018, PKF Consult maintained its last year's 1st position. At the same time in the category of the most active audit firms on the Warsaw Stock Exchange in 2018 and in the category of the best audit firms auditing listed entities, PKF Consult was ranked on the 8th place.
We thank our customers and investors of the capital market companies for placing their trust in us.
The award gala took place on Wednesday, 10 April 2019 in the Warsaw Stock Exchange. The ceremony started with a debate on the future of the auditing services market in Poland, its opportunities and challenges. The moderator of the debate was ed. Katarzyna Kucharczyk.
PKF delegates participated in the event were: Ewa Jakubczyk-Cały (Managing Partner), Mirosława Cienkowska (Partner), Zbigniew Telega (Director of the Audit Projects Department), Anna Urbańska-Albero (Director of the Business Development Support Center) and Aleksandra Gacoń (Manager for Marketing Projects).