PKF Poland in the forefront of audit firms in Poland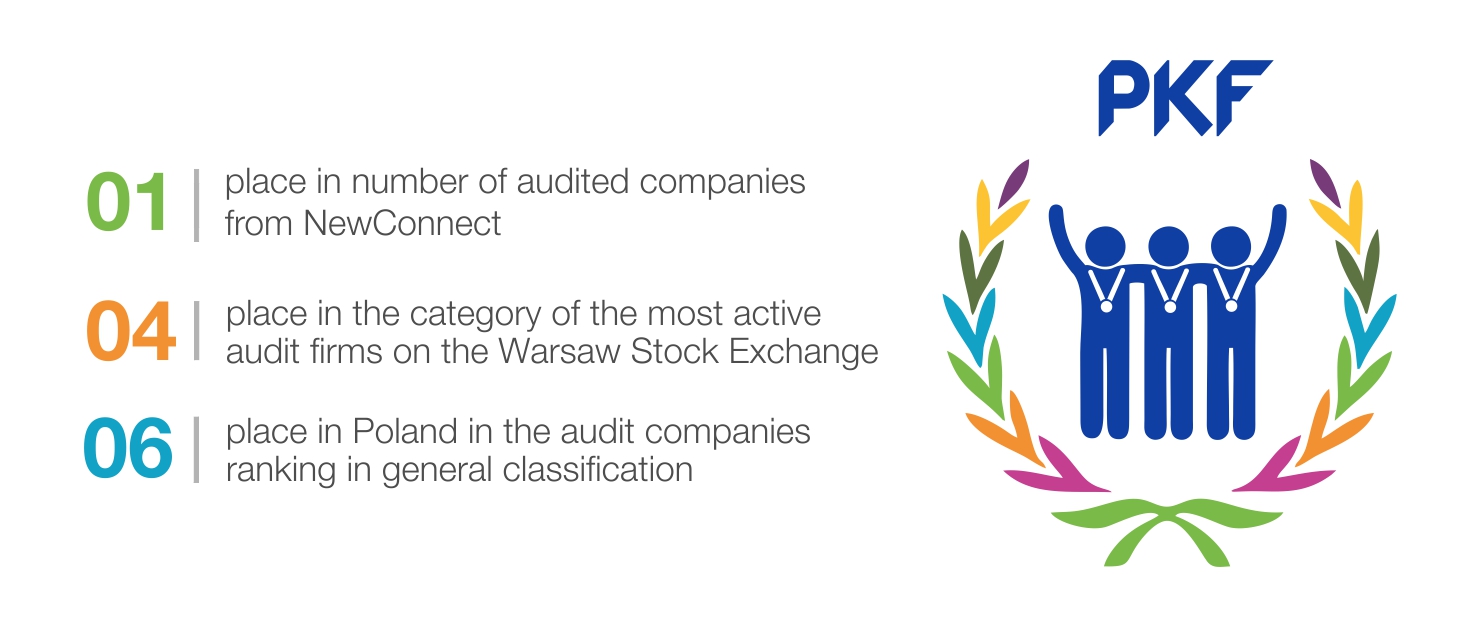 We are very pleased to announce that PKF Consult Group (PKF Poland) ranked 6th in the latest "XVI ranking of the best audit companies of 2016" (published on the 25th of April 2017), confirming at the same time its strong position on the auditing market in Poland. The ranking was prepared by the daily polish newspapers "Rzeczpospolita" and Gazeta Giełdy i Inwestorów "Parkiet".
According to the criteria of the most active audit firms on the NewConnect (WSE alternative trading system) market in 2016, PKF Consult maintained its last year's 1st position. At the same time in the category of the most active audit firms on the Warsaw Stock Exchange in 2016, PKF Consult was ranked on the 4th place.
We thank our customers and investors of the capital market companies for placing their trust in us.