We offer realization of even the most complex projects of bond's issuing together with their introduction to the trading market on Catalyst.
Compendium of bonds
The experience of our team members allows us to undertake a wide range of projects - from consulting on the emissions of several - several million zloty for smaller entities, to emissions amounting to tens of millions of zlotys for corporate clients, banks or local government units.

Details of the process, its costs and schedule of work is always presented to our customers during individual meetings. The philosophy of working closely with the future Issuer allows us the flexibility to carry out processes for the benefit of both sides - the Issuers of bonds and the potential investors.
Scheme of bond issue: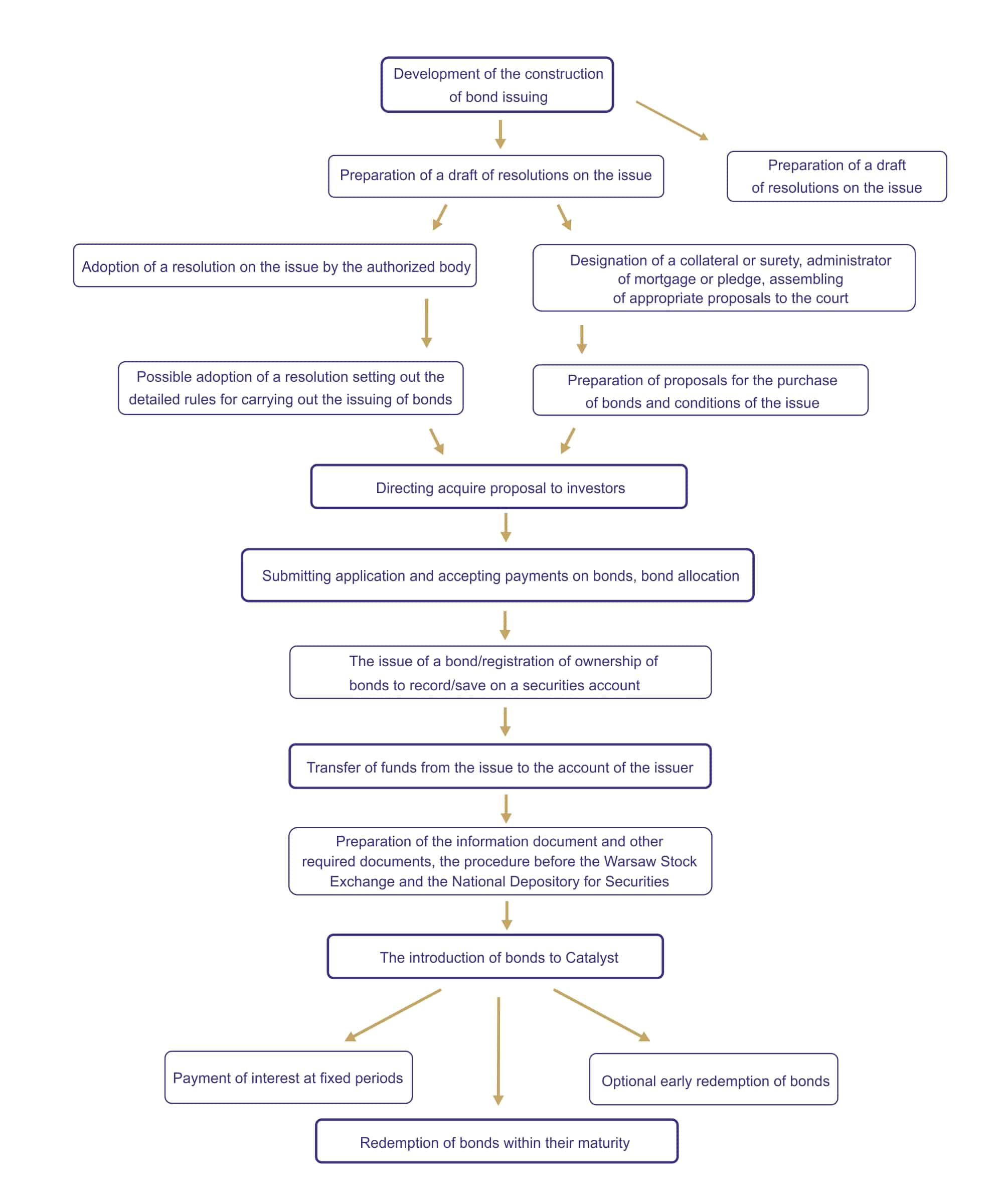 If you have any questions or concerns - please contact us.